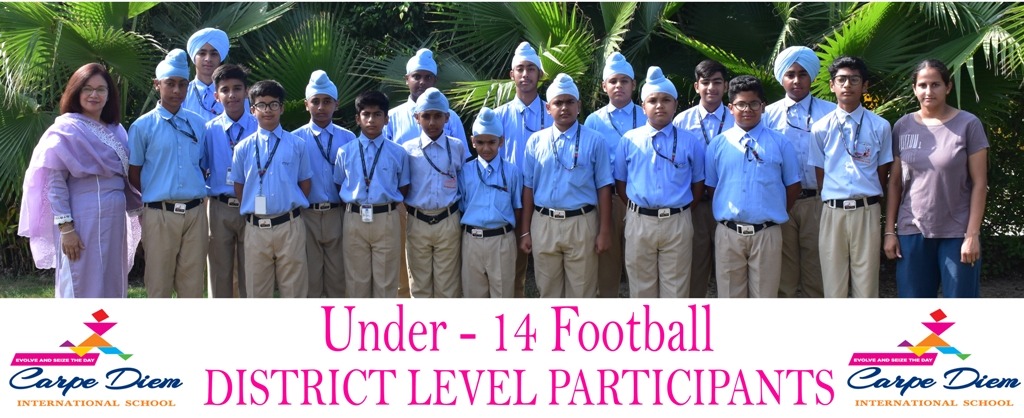 19 Sep

'Sports Achievements' in Punjab Khed Mela

We are pleased to share the news that our Carpediens participated in Punjab Khed Mela held at Patiala and bagged the honour for the school. 30 Students from the age group of Under-14 and 17 participated in the event with great enthusiasm and zeal.

Below are the details of Laurels bagged by Our Sports Champions:

Our School's Football team participated in a Football Competition at the district level.

Another lot from our school took part in Kickboxing.

Ms. Pragya from Class V, Ms. Khushpreet from Class IX and Mst. Tejasveer from Class X won the Gold medal under different weight categories. Together with them, Ms. Parteek Kaur from Class V bagged a Silver medal. All four students qualified for State Level.

Mst. Dhanwant from Class VI won the bronze medal in Skating Competition.

Our carpedians performed very well in all the games.

Kudos to all the participants and winners!