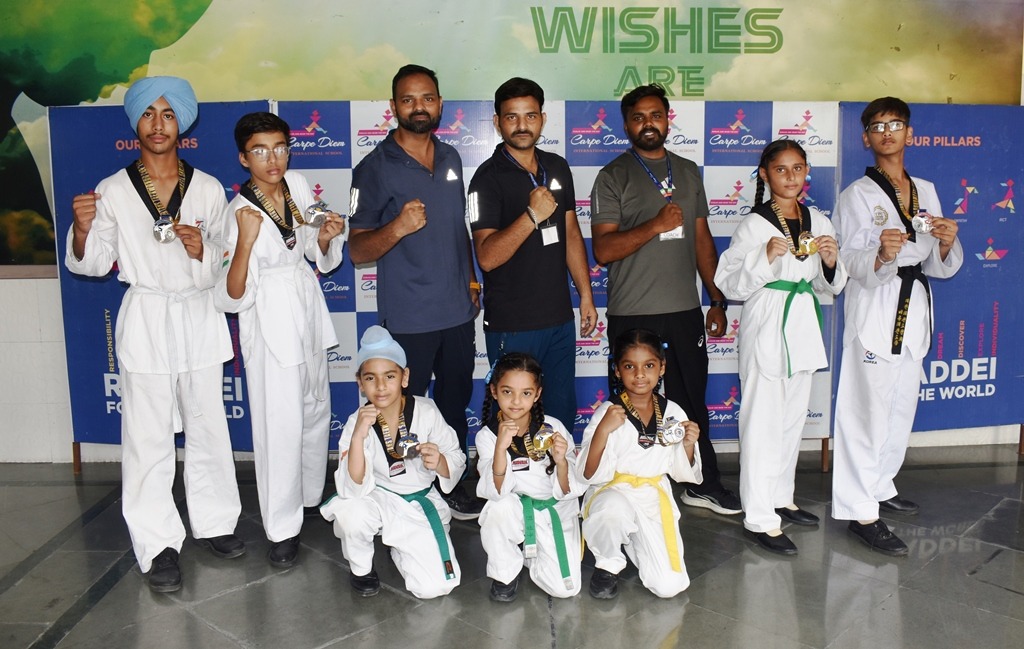 14 Aug

Spartans Taekwondo Cup Season II – 2023

Sports not only builds character, but also reveals it! At Carpe Diem International School, we deeply believe in the holistic development of our students. We encourage them to participate in a wide range of competitions.

Taekwondo, a Korean Martial Arts form that involves mastering kicking and punching techniques. Our talented students recently participated in the Spartans Taekwondo Cup Season II – 2023, held at Bhawalpur Bhavan in Rajpura, Punjab. They have brought immense glory to our school with their remarkable achievements.

A total of 250 students participated in the event, showcasing their dedication and skills. Fateh Kaur and Parteek brought home the Gold medals, while Gursagar received the Silver Medal. Aradhaya, Karam Sahl, Dhruveer, and Triman proudly received the Bronze Medals.