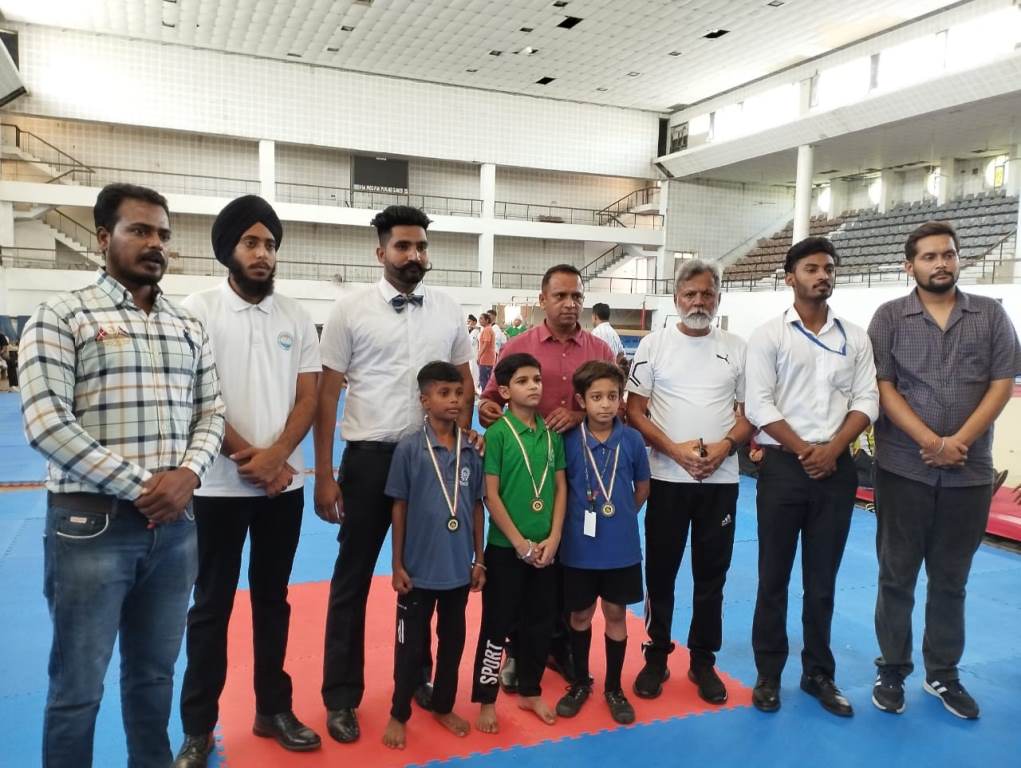 03 Oct

Punjab Khed Mela 2023 Kickboxing Tournament

We are thrilled to share the remarkable accomplishments of our students at the Punjab Khed Mela 2023 Kickboxing Tournament held from September 26th to 28th 2023!

It is with great pride that we announce Karam Salh, from VIII grade has been selected for the state level, won First place in the tournament!

Khushpreet from Grade X, Inderjot from Grade X and Gavish from Grade VII, also showed their mettle, securing Second place.

Parteek Kaur from Grade VI and Dhruvveer Sing From Grade VII secured Third place.

We extend our heartiest congratulations to all our winners whose dedication, hard work, and talent shine bright! We're proud of our students and their achievements.