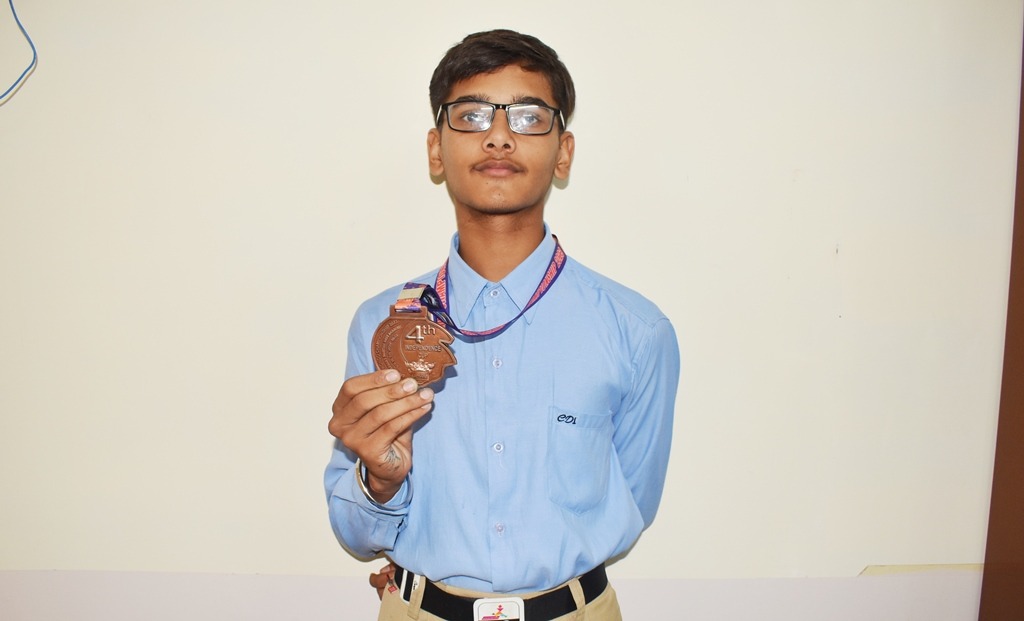 16 Nov

Karam Salh's extraordinary achievements in 2023

Congratulations to Karam Salh, the sports star of our school, for securing an exceptional Gold Medal at the prestigious CBSE Cluster Games North Zone II in Taekwondo 🥋 and being selected for Nationals.

He has also won several other awards, including Gold in the Punjab Khed Mela District Level, Gold in the Punjab School Games District Level, and Gold in the Punjab State Taekwondo Championship. Karam Salh has also showcased his skills on a broader scale by participating in the Cadet National 2023. Furthermore, he showcased his skills by winning Bronze in the Punjab Khed Mela State Level and Bronze in the Open National Taekwondo Championship 2023.

We are proud of Karam's accomplishments!