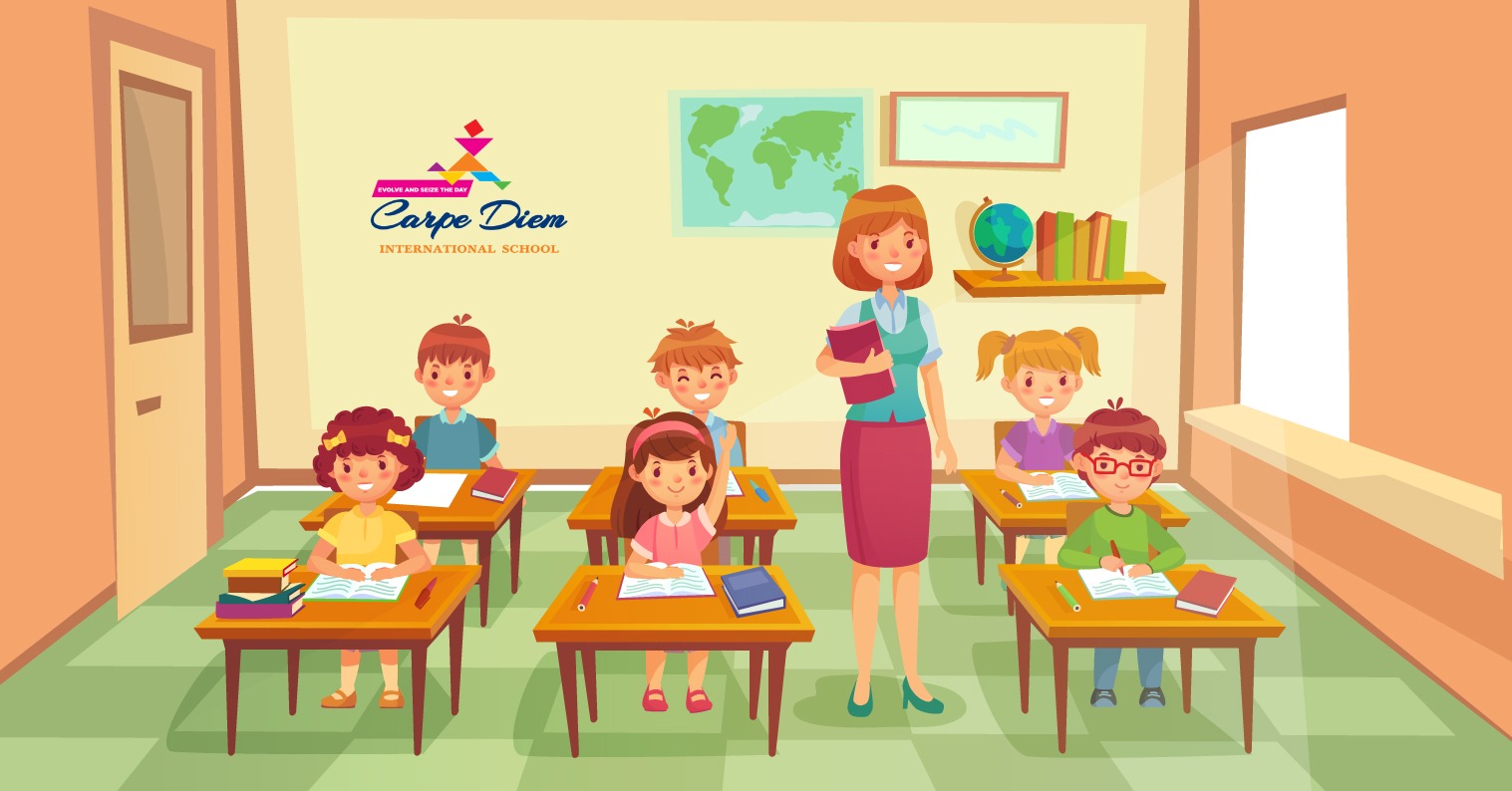 22 Jun

How Child-Centric Environment Boost Your Child's Learning Curve?

The word 'child-centric' or child-centred is frequently used to describe the environment, where objects and furnishing are wisely selected to foster a child's expanding curiosity. It does not mean that a child-centric environment should consist of fancy tech or flashy learning aids, instead, it should be incorporated with natural and easy-to-use learning resources that can help a child to develop his/her learning curve.

So, as a parent, if you want holistic development in your child, make sure you are aware of every aspect of your child's life by providing them with a child-centric environment as recommended by Carpe Diem International School, the best school in Rajpura.
Top Benefits of Developing a Child-Centric Environment for Your Child:
Now look at the core benefits of developing a child-centric environment for your child:
Focuses on All Areas of Development: Child-centric environment focuses to help the child become independent, responsible, and confident enough resulting in the development of all areas of your child's growth including social, emotional, and physical.
An Easier Transition: Most parents who are attracted to a child-centric environment as well as child-centric education, see their child go through a better transition into school life. Moreover, this type of environment can help a child learn at their pace. It also proves to be very beneficial to help your child better fit when the child is not ready socially or emotionally for a transition to higher education.
Freedom of Expression: Unlike the teacher-centric approach that restricts children to express themselves, a child-centric environment can help your child explore what they are most curious about. It is proved that every child responds better in a child-centric environment.
Better Learning Pace: The main idea behind developing a child-centric environment is to build a place where kids could learn at their own pace. It is because it emphasizes the importance of teamwork that can be achieved through collaboration. This approach helps the child to understand how to plan, ask questions, and experiment.
Students Choose the Course: Child-centric environment is flexible enough that can help the child to choose their courses of study. Here the teacher plays the role of a coach to guide the students in creating their learning objectives.
Conclusion:
Being one of the best CBSE Schools in Rajpura, Carpe Diem International School always focuses on creating a child-centric environment in the classroom that is based on the thinking that students must be encouraged to learn at their own pace. They also encourage the parents to do the same with their children.